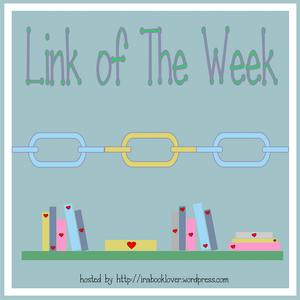 Selamat datang
weekend
. Akhir minggu ini saya senang sekali, soalnya hari ini sehabis kerja bisa langsung pulang kampung cukup lama karena hari senin tanggal merah^_^
Giveaway Hop BBI 2014 masih berlangsung dan linky Link of The Week berhadiah masih dibuka. Yang belum ikutan silakan masukkan link kalian di linky yang ada di post Giveaway Hop BBI 2014. Yang sudah ikutan bisa meninggalkan Link of The Week minggu ini di form komentar di bawah.
Minggu ini link pilihan saya adalah:
Akhir bulan seperti biasa ada Baca dan Posting Bareng BBI. Bulan ini temanya Oprah's Book List dan Puisi. Senang sekali bisa blogwalking dan melihat buku apa yang teman-teman BBI-ers baca untuk tema ini.
Seperti biasa juga, melihat semua review itu bikin ngiler dan menambah panjang daftar wishlist :D
Oke, itu links pilihan saya minggu ini. Nah, bagaimana dengan kalian? Adakah ketemu link tentang buku yang menarik minggu ini? Yuk, di share sekalian ikut meramaikan Giveaway Hop BBI 2014.
Happy weekend all
°\(^▿^)/°