Saya hampir lupa kalau tahun 2015 kemarin saya tidak membuat post tentang Book Kaleidoscope. Biasanya Book Kaleidoscope di host oleh Mbak
Fanda
@
Fanda Classiclit
. Tapi sepertinya tahun ini tidak ada ya? Atau saya yang kelewat? Baiklah, kalau gitu saya buat sendiri saja deh, #eeeh.
Seperti tahun-tahun sebelumnya, hari pertama untuk Book Kaleidoscope bertema Top Five Book Boy Friends. Naahh...ini dia yang membuat saya jadi teringat dengan Book Kaleidoscope. Soalnya tahun ini saya punya tokoh cowok favorit dan tidak sabar untuk menobatkannya (yaelah menobatkan) menjadi Book Boy Friend nomor 1 ('▽'ʃƪ) ♥
So
, langsung saja ya. Mari kita tengok siapa yang beruntung terpilih sebagai Book Boy Friends saya tahun ini. Cekidot XD
5. Luc in Pizza, Love, and Other Stuffs That Made Me Famous
... tetapi kata-kataku lenyap dari lidahku saat seorang cowok berjalan ke arah kami ... seraya tersenyum. Dia seksi, jenis seksi yang bisa membuatmu gugup. Dia tampak lebih muda daripada sebagian besar murid NCA, mungkin hanya beberapa tahun di atas kami. Tubuhnya tinggi dengan rambut cokelat acak-acakan dan mata biru yang menghujam. Kulitnya kecokelatan-madu. Ada sesuatu yang juga menarik tentang bibirnya. Dia mengantre di belakangku, dan aku juga Shelby saling bertatapan, mata kami membelalak.

"Halo Mark," katanya kepada seorang siswa lain yang sedang menyendok mac 'n' cheese. Olala ... dia memiliki aksen Eropa yang seksi.

(Pizza, Love, and Other Stuffs That Made Me Famous, hlm 91)
Naaahh, salahkan tokoh utama cewek dari buku ini yang membuat saya jadi ikut-ikutan naksir Luc. Kalau membayangkan cowok seksi, rambut cokelat acak-acakan dan mata yang menghujam, saya kok jadi ingat Aaron Johnson (waktu dia masih muda) ya?, ahaha.
4. Jack in Wonder
(image source - http://screenterrier.blogspot.com/2012/06/more-waterloo-road-series-8-newcomers.html)
Saya lupa bagaimana deskripsi Jack. Kalau tidak salah Jack itu anak SMP berambut pirang ya?. Saya bingung siapa yang cocok jadi Jack. Dalam bayangan saya sih, Jake itu seperti Tommy Knight, tapi dalam versi yang lebih blonde mungkin.
Yang pasti, seperti yang pernah saya tuliskan di review Wonder, saya suka Jack karena keberaniannya untuk meminta maaf. Keren banget. Jadi ingat dulu waktu SMP saya pernah bertengkar hebat dengan teman saya dan saya tidak berani duluan minta maaf. Padahal pertengkaran itu kalau tidak salah terjadi karena kesalahan saya. Hahhah, jadi malu.
3. Artemis Fowl in Artemis Fowl
Artemis Fowl ini tipe jahat-jahat baik gimana gitu. Jenius dan pemberani. Saya suka sekali ('▽'ʃƪ) ♥. Kira-kira dek Asa Butterfield ini cocok ga ya merankan Artemis. Sepertinya wajah terlalu baik untuk jadi Artemis. Tapi dicocok-cocokan saja deh, ahaha.
2. Reynie in Persekutuan Misterius Benedict dan Dilema Sang Tawanan

Diantara 4 anak jenius yang tergabung dalam Persekutuan Misterius Benedict, saya paling suka dengan kemampuan Reynie Muldoon. Dia tipe cerdas yang berpikir
out of the box
dan sering dijadikan tumpuan teman-temannya dalam mengambil keputusan.
1. Liam in The Day of The Predator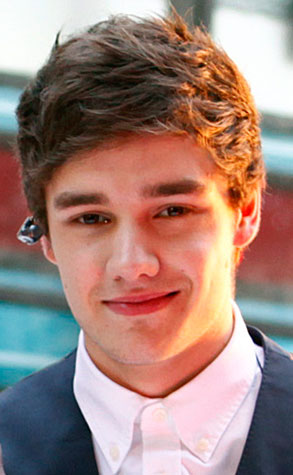 Yah, karena namanya Liam, mau tidak mau saya jadi teringat Liam Payne kalau baca nama Liam, hahaha.
Liam ini sebenarnya anggota TimeRiders yang sudah muncul sejak buku pertama. Tapi saya baru suka Liam saat di buku kedua, The Day of The Predator. Di sana Liam benar-benar dilanda masalah besar, padahal dia baru saja direkrut jadi anggota TimeRiders. Dan dia satu-satunya anggota TimeRiders yang berasal dari jaman kuno.
Saat itu lah Liam menunjukkan kalau dirinya bisa menjadi pengambil keputusan yang hebat. Keren sekali deh pokoknya. Saya jadi jatuh cinta sama Liam ('▽'ʃƪ) ♥ .
***
Oke, merekalah Top Five Book Boy Friends pilihan saya tahun ini.
Besok berarti giliran Top Five Most Memorable Quotes.
See you tomorrow
(≧^◡^≦)