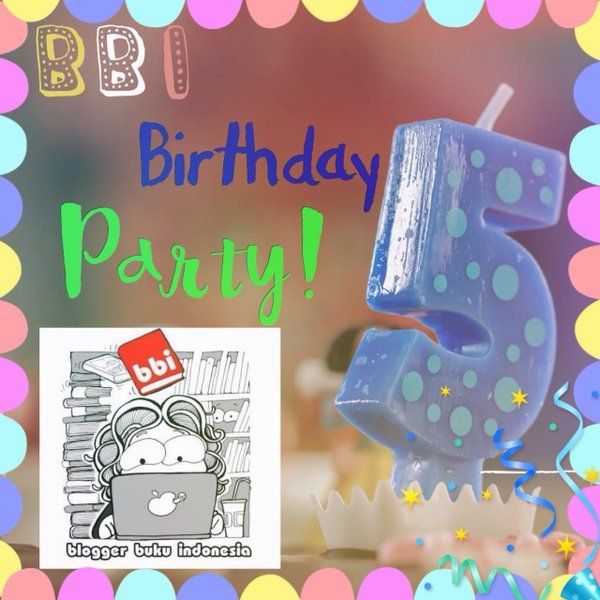 Hmmm...menentukan kutipan favorit sama susahnya dengan menentukan buku favorit XD
Tapi karena pemilihan kutipan favorit ini untuk ulang tahun BBI, jadi saya akan memilih kutipan dari buku Perpustakaan Ajaib Bibbi Bokken saja, biar nyambung sama kegiatan membaca dan menulis.
Dan kutipan favorit yang saya ambil dari buku ini ada di gambar di bawah:
Saya rasa kedua kutipan di atas dapat mewakili bagaimana kesan saya setelah membaca buku ini. Karena setelah membaca buku ini, saya merasa kecintaan saya terhadap buku semakin bertambah. Saya yang awalnya tidak terlalu suka menulis juga jadi gatal pengin menulis.
Singkatnya, buku ini punya daya magis yang bisa mendorong saya untuk membaca dan menulis. Persis seperti yang saya lakukan bersama BBI.
Ngomong-ngomong, apa yang kalian bayangkan saat membaca judul Perpustakaan Ajaib Bibbi Bokken? Apakah kalian membayangkan sebuah perpustakaan klasik besar seperti milik Beast di animasi Disney Beauty and The Beast? Atau perpustakaan modern seperti di serial TV The Librarians?
Well, silakan ikuti asiknya petualangan dua sepupu, Berit dan Nils, untuk menemukan sebuah perpustakaan ajaib yang sepertinya dimiliki oleh seorang perempuan tua aneh bernama Bibbi Bokken.
Dengan menggunakan sebuah buku surat, Berit dan Nils saling berkomunikasi untuk memecahkan misteri tersebut. Misteri yang akhirnya membawa mereka ke sebuah masalah yang ternyata lebih rumit daripada sekedar pencarian iseng anak-anak terhadap perpustakaan ajaib.
Memangnya apa sih ajaibnya perpustakaan Bibbi Bokken? Apakah di dalam sana ada buku mantra atau benda-benda magis lainnya? Penasaran? Baca saja bukunya! Dijamin seru asalkan kalian cocok dengan gaya cerita Mr. Jostein Gaarder. Soalnya saya pernah merekomendasikan buku ini kepada teman saya dan ternyata dia tidak suka, *kenakeplak*.
Oke, ini post saya dihari keempat untuk merayakan #HUT5BBI. Ayo blogwalking ke blog BBI-ers lain dan intip apa kutipan favorit mereka. Siapa tahu bisa menjadi kutipan favorit kalian juga. Silakan klik link
ini
untuk meluncur ke sana ya.
Have fun on BBI 5th Anniversary \^_^/
Judul: Perpustakaan Ajaib Bibbi Bokken | Pengarang:Jostein Gaarder | Penerbit:Mizan | Edisi: Cetakan I, Maret 2011 | Jumlah halaman: 282 halaman